Premium Metal-Guard® VCI Film
Long-term corrosion protection film for multi-metal, brass, copper, bronze, iron and steel, nickel, tin, zinc and zinc galvanized
Strong, versatile, safe and easy to use rust inhibitor packaging
Parts stay clean, dry, and corrosion-free until ready to use
Approved as military packaging per ARDEC drawing 13027484
Standard in Daubert blue. Other colors by custom order.
Please click here to request more information for this item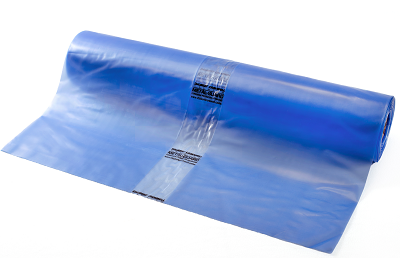 Premium Metal-Guard is a safe, effective corrosion inhibitor VCI packaging film designed to protect metal from rust during manufacture, storage and in transit. The heat sealable, low density polyethylene film has a proprietary blend of VCI corrosion inhibitors blended throughout the film, not superficially applied. It is strong, transparent and standard in a unique shade of blue to identify it as a quality product of Daubert Cromwell. 
Also available in High Strength, Tubing, Bonnets, and other custom fabrications
Are you interested in any of our VCI products?