Choose from a wide selection of VCI packaging products that are

in stock

and
ready to ship!
Order by 12:00 Noon CST for Same Day Shipment*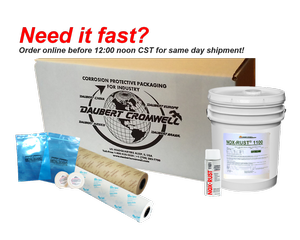 Orders received before noon CST - ship same day
Orders received after noon CST - ship next business day
Credit card orders only (Tax Number required for any orders shipped within the state of Illinois)
UPS Ground shipping is standard, unless otherwise specified
Orders exceeding UPS weight or size limits can ship via common carrier of your choice
* Same day and next business day shipment may not be available outside the U.S. - call for details.
* International handling charges, customs fees and import fees not included.