Corrosion Protection Packaging for Industry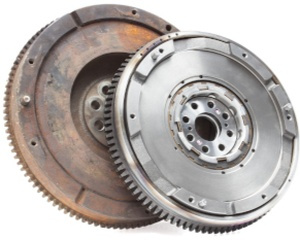 Daubert Cromwell is a global manufacturer of Volatile Corrosion Inhibitor (VCI) protection for metals.
Our VCI packaging papers, poly films, rust preventive liquids and emitters protect metals from corrosion during all stages of manufacture, storage and shipment all over the world.
The global impact of the COVID-19 outbreak is affecting everyone's supply chains at various levels. While we are taking all precautions to protect the health and safety of our employees, Daubert Cromwell also plans to remain fully operational throughout this crisis. We have contingency plans in place to keep manufacturing the products you need to maintain production and shipping schedules. 
Our offices are open and doing business as usual.  Sales, Customer Service and Technical departments are fully staffed and available to help navigate the challenges of these unsettling times. Employees who can work from home have moved to working remotely. Order processing and other customer service functions continue uninterrupted. Production and shipping are operating normally, while we continue to monitor possible future federal and state restrictions.
We wish you and your families the best of health during this challenging time.
The term "VCI" stands for Volatile Corrosion Inhibitor.
Corrosion inhibitor compounds vaporize from the paper or film. They are attracted to the charged surface of the metal by virtue of their polar orientation.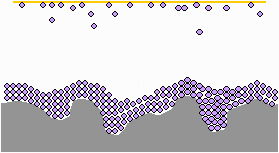 FREE VCI Packaging Guidelines Poster
Full-color 18" x 24" poster
Click here to request a free poster showing proper use of VCI packaging to prevent corrosion on metal parts.
Available in English, German, Portuguese and Spanish!