Corrosion Protection Packaging for Industry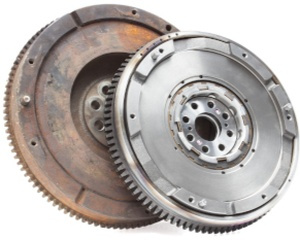 Daubert Cromwell is a global manufacturer of Volatile Corrosion Inhibitor (VCI) protection for metals.
For more than 80 years, quality manufacturers have trusted Daubert Cromwell VCI products to protect their valuable metal parts against corrosion. Our VCI packaging papers, poly films, rust preventive liquids and emitters protect metals from corrosion during all stages of manufacture, storage and shipment all over the world. Through proven quality and years of exemplary service, the company has earned its reputation as "The leading name in corrosion prevention®."
VCI works by forming a protective molecular layer on the surface of metal, creating a barrier that prevents oxidation. Read more …
Daubert Cromwell VCI Products
Daubert Cromwell VCI products are used by customers in metal stamping and fabricating, heavy equipment, automotive, electronics, military, aerospace, and other industries where corrosion prevention is critical. Whether your parts need protection for days or years, we have a product to meet your needs.