Water-based Liquid Rust Removers
When you need a rust remover to remove rust from metal parts before packaging them for storage or shipment, choose from three types of effective, fast-acting, non-toxic, non-acidic Daubert Cromwell products:
Rust Revenge® - NEW! Non-acidic, ready-to-use rust remover is effective at room temperatures and lower. Will not harm metal and components. Works in as little as 5 minutes.
Evapo-Rust®- The ready-to-use liquid rust remover that cleans metal without harming paint, rubber or plastic
All rust remover options are water-based and safe to use without special handling.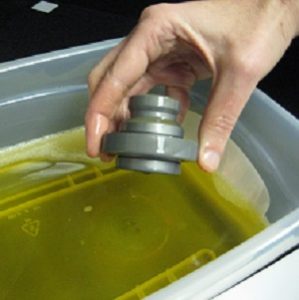 Are you interested in any of our VCI products?