VCI Performance You Can Count On
For more than 80 years, quality manufacturers have trusted Daubert Cromwell VCI products to protect their valuable metal parts against corrosion.
Today, as companies seek ways to reduce costs yet maintain quality in all stages of manufacture, storage and shipment, Daubert Cromwell offers innovative solutions for corrosion control.
Through proven quality and years of exemplary service, the company has earned its reputation as "The leading name in corrosion prevention®."
Effective VCI Formulations for Industry
Daubert Cromwell operates from a state-of-the-art manufacturing center in suburban Chicago. All manufacturing and shipping functions, plus sales management, customer service, technical and financial offices are headquartered in Alsip, IL.
Worldwide VCI Expertise and Innovation
Headquartered in Alsip, IL - Technical Sales Managers strategically located throughout the World.
Global manufacturing and sales offices in China, Mexico, Europe, and South America.
Full-service product line availability and technical sales support anywhere in the world Daubert Cromwell products are specified.
Proven VCI Chemistries
Whether a customer needs to protect parts for days or years, the volatile corrosion inhibitor experts at Daubert Cromwell have a product to meet that need in any industry:
Metalworking - Precision metal machining
Energy - Oil & Gas, Renewables
Electronics - Silver, Copper, Precious Metals
Steel and steel service centers
Underground pipes and tubing
Many more
Recognized brands such as Nox-Rust®, Protek Wrap®, Ferro-Pak® , Ferro-Galv®, Silver Saver®, Uniwrap® and Evapo-Rust® set the standard for corrosion control solutions.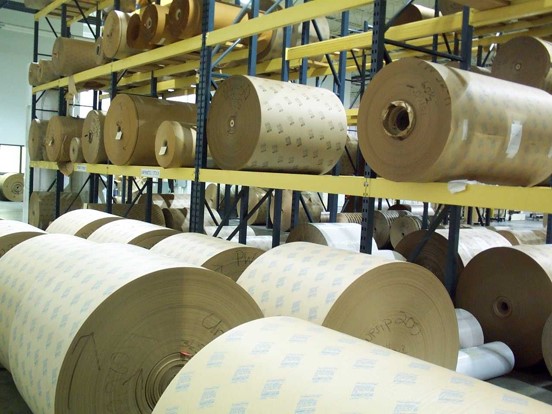 Global Excellence Through ISO Certification

Daubert Cromwell's Testing Laboratory in Alsip, IL (USA) has attained ISO/IEC 17025:2017 accreditation in the field of Testing.
ISO/IEC 17025:2017 is the highest recognized quality standard in the world for testing laboratories. Accreditation means the lab consistently produces precise and accurate test data and has implemented a rigorous quality management system.
The scope of the accreditation covers 19 tests and properties relevant to Daubert Cromwell as a global manufacturer of VCI papers, films, and liquids. Specifications, standards, methods or test techniques covered within the scope of accreditation include internationally recognized standards such as TL8135 and newly adopted NACE TM0208, in addition to the military's Mil-Std-3010.
Are you interested in any of our VCI products?