Uniwrap® UW35MPI VCI Paper
Designed as general purpose corrosion protection of combination ferrous/non-ferrous metals including cadmium and zinc galvanized steel, without need for surface-applied oils or rust preventive liquids.
35 lb./57 gsm² natural kraft
Saturated both sides with Daubert Cromwell's multi-metal volatile corrosion inhibitor formulation
Provides corrosion protection for combination of metals, including cast iron, mild carbon steel, copper, brass, nickel-plated steel, zinc and zinc galvanized
Also available in other basis weights, wax coated and poly-coated, plus chips
Please click here to request more information for this item.
Learn more about our Multi-Metal VCI Papers
Uniwrap
Reinforced Papers
PC50MPI Scrim, poly-coated, tri-directional scrim designed to work as sheeting and interleaving material between heavy steel rolls and pallets
Uniwrap 94MPI Woven, heavy-duty, durable, reinforced paper where maximum strength and tear resistance is needed, such as in coil wrap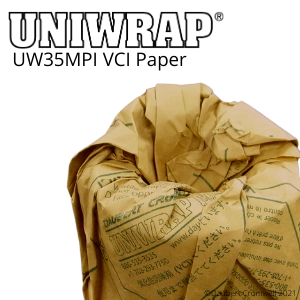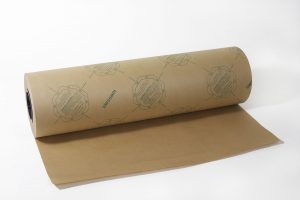 Are you interested in any of our VCI products?