Nox-Rust® Vapor Wrapper® VW60D VCI Paper
VW60D VCI paper is designed for long term protection of ferrous metals where a stronger paper is required.
 60 lb./98 gsm natural kraft paper
Saturated with Daubert Cromwell's ferrous volatile corrosion inhibitor formulation
Superior strength and tear resistance makes VW60D ideal for packaging heavier parts.
Also available nitrite-free (VW60DH).
Please click here to request more information for this item.
Learn more about our Ferrous-Protection VCI Papers
Nox-Rust Vapor Wrapper    
Protek Wrap     
Military Grades
4060:  40 lb./65 gsm², Natural Kraft, MIL-PRF-3420 Class 3 style A
VW60H:  60 lb./98 gsm², Natural Kraft, Nitrite-Free, MIL-PRF-3420, Class 2 style A
7090:  70 lb./114 gsm², Natural Kraft, MIL-PRF-3420, Class 1 style A
Reinforced Papers
PC50H Scrim:  White, poly-coated 50 lb. scrim, Nitrite-Free
Steelwrap MPI: Heavyweight kraft laminated with reinforcement and poly to another heavyweight VCI kraft paper
Ferro-Galv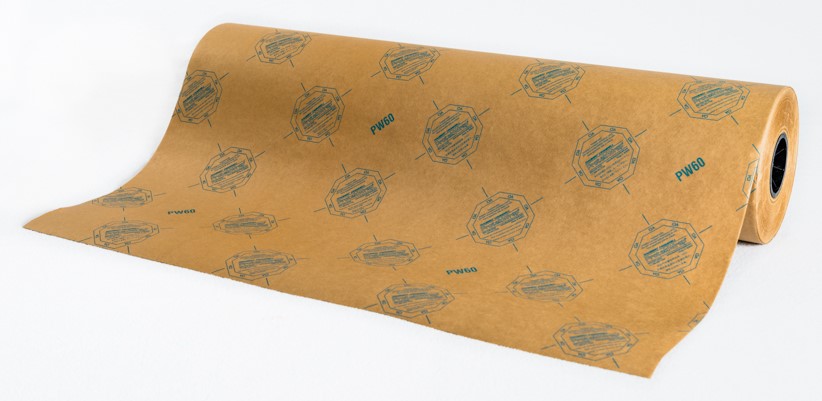 Are you interested in any of our VCI products?