Protek Wrap® PW33 Waxed VCI Paper
PW33  anti-rust VCI paper is ideal for hand wrapping small and oddly shaped metal parts against corrosion-causing elements in the environment during storage and shipment. Durable and moisture resistant, the paper molds around ferrous metal shapes.
35 lb./57² gsm natural kraft
Specially formulated wax for enhanced molding and barrier properties
Parts remain clean, dry and ready to use immediately
Non-toxic, OEM approved VCI chemistry
Please click here to request more information for this item.
Learn more about our Ferrous-Protection VCI Papers
Nox-Rust Vapor Wrapper    
Protek Wrap     
Military Grades
Reinforced Papers         
Ferro-Galv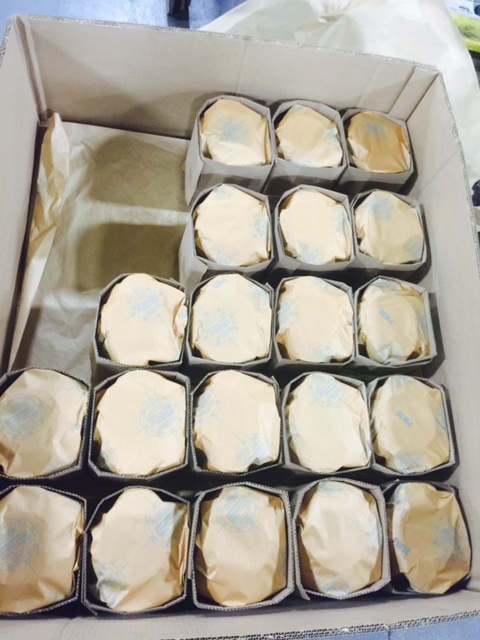 Are you interested in any of our VCI products?