VCI Papers for Protection of Ferrous Metals
Daubert Cromwell offers a comprehensive line of  VCI papers that protect ferrous metals, including steel, cast iron, and chrome, from corrosion.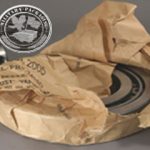 MasterShield®
The Global standard in multi-metal corrosion protection in automotive, heavy equipment, electronics, military, railroad, foundry, stamping and other international metal markets where corrosion prevention is critical.
Daubert Cromwell has a global sales team coordinating customer requirements in China, Mexico, Europe, South America, Asia, and wherever Daubert Cromwell products are specified.
Click here to learn more.